Bauerfeind Sports Knee Support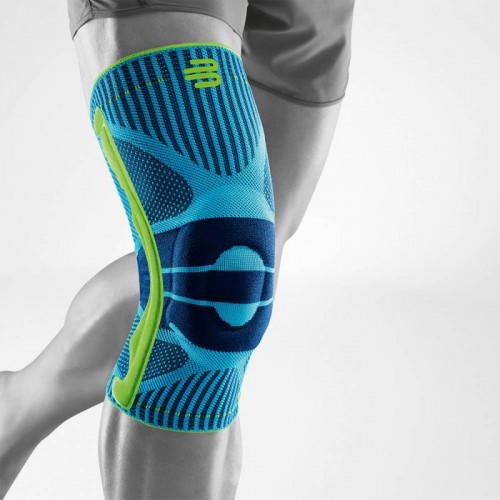 Targeted support for stabilization of the knee!
The Sports Knee Support supports the movement of the knee during sports and protects against overuse strain. The knee support exerts a beneficial massaging action with gentle compression during movement, thus improving the sensory motor function of the entire joint. Its airy knitted fabric is both durable and especially lightweight, fits perfectly, and stays in position securely.

Features:
Supports movement of the knee
Alleviates the effects of overuse and high impact activity
Made of a fine mesh knit optimized for sport that focuses on breath-ability and durability necessary for an athlete. Machine washable (see product packaging for details).
Product Differentiators:
Washable
Non-neoprene breathable fabric
Professional athletes trust Bauerfeind to recover from injuries and to help them stay in the game
Over 80+ years setting the standard in fit, comfort, support, and performance, our roots in craftsmanship and attention to detail has remained consistent.
Bauerfeind Sports Line!

When you want to perform at a high level you need to know you can depend on your body in any situation. The premium sports knee support of our SPORTS LINE will boost your self confidence to know your body can handle the stress that comes with sports activities. The Bauerfeind Sports Line results in better endurance, less fatigue and quicker recovery times!