Bauerfeind Sports Compression Socks Ball & Racket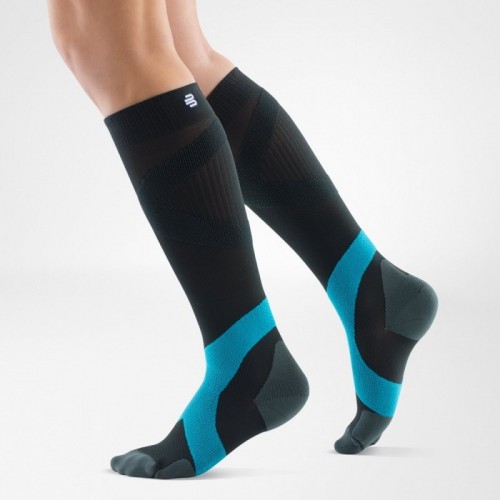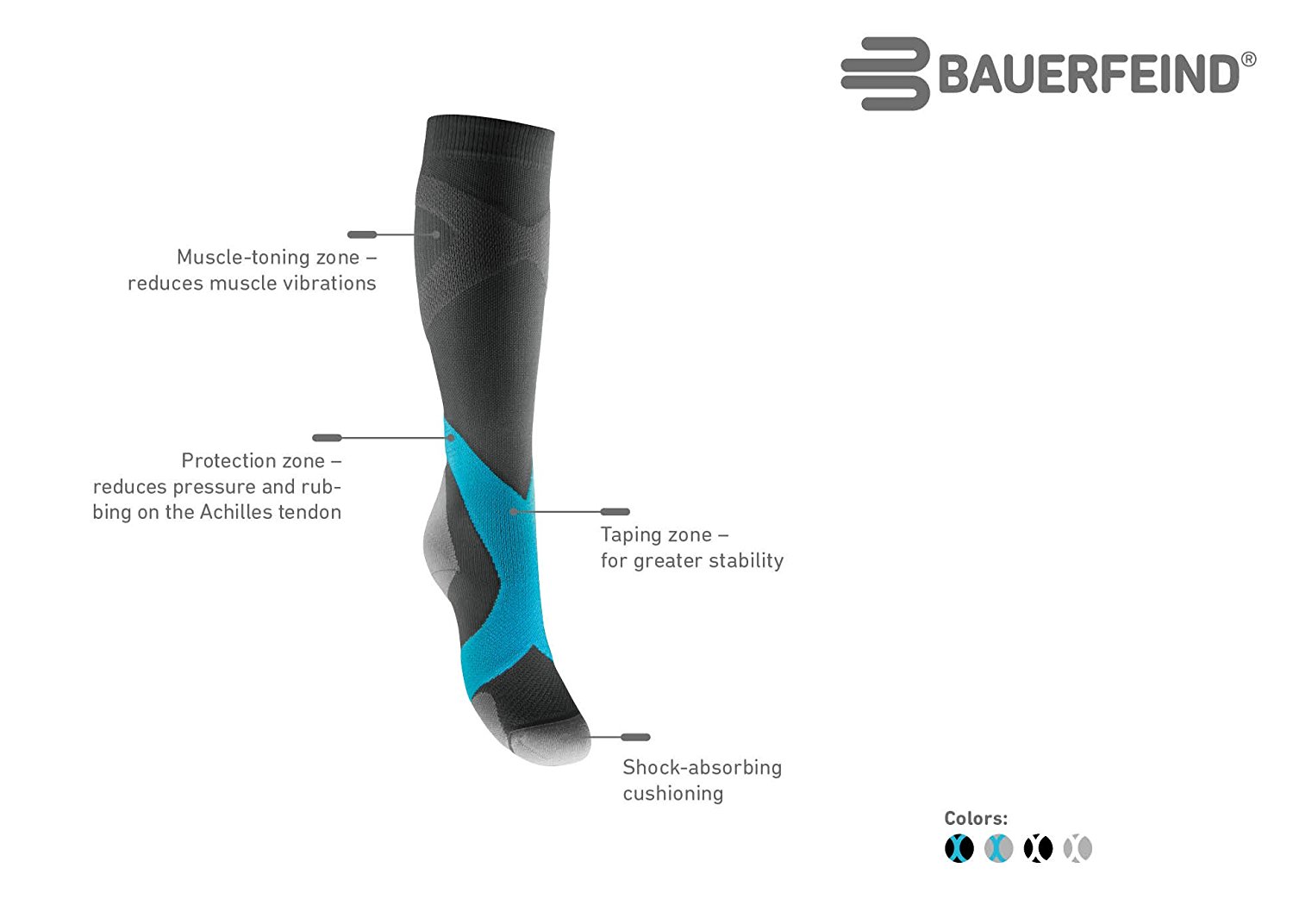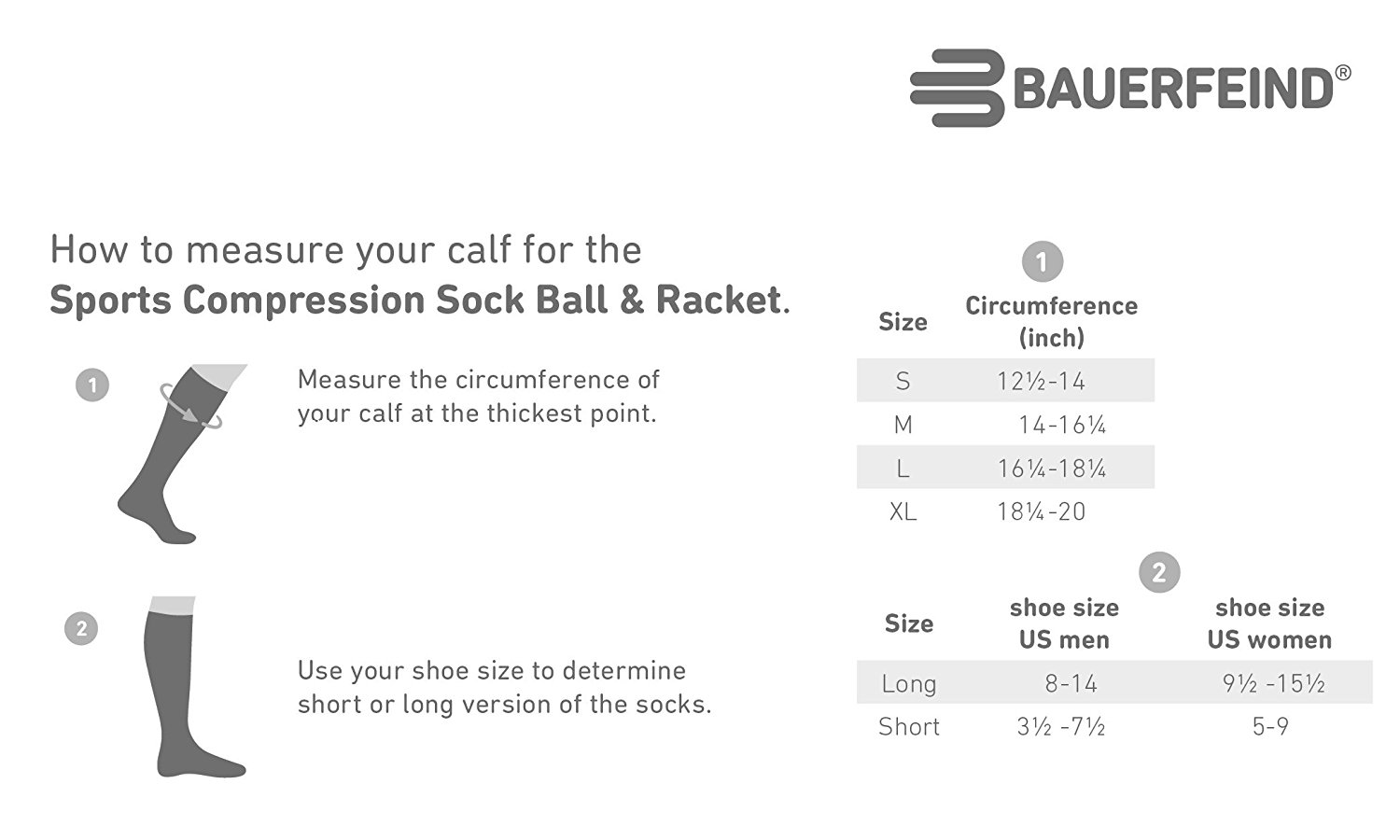 Stabilize and secure your movements with the compression sock for ball and racket sports!
High quality German made compression socks for match sports and racket sports such as basketball, baseball, tennis and soccer.

Description:

The Sports Ball and Racket Compression Socks provide stability during quick movement sequences. The compression socks feature innovative taping and muscle-toning zones that provide support for the ankle and calf muscles. The taping zone improves sense of stability and foot coordination, while the muscle-toning zone stimulates the calf muscles.

Features:

Highly elastic knitted fabric for a carefully regulated amount of compression based on medical standards
Muscle-toning zone to reduce muscle vibrations
Special zone for protection against pressure and rubbing on the Achilles tendon
Shock-absorbing cushioning for increased comfort during movement
Breathable high-tech microfiber feels good on the skin
Durable and washable material
Bauerfeind Sports Line!
When you want to perform at a high level you need to know you can depend on your body in any situation. The premium sports compression socks of our SPORTS LINE will boost your self confidence to know your body can handle the stress that comes with sports activities. The Bauerfeind Sports Line results in better endurance, less fatigue and quicker recovery times!