CanDo Multi-Grip Exerciser, 6 feet, Set of 5 (1 Each Yellow Through Black)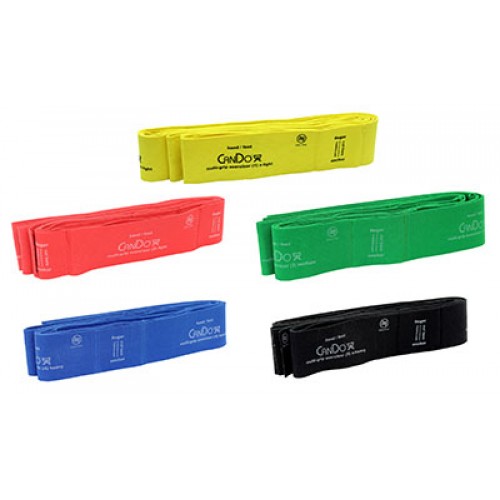 The CanDo Multi-Grip Exerciser is designed to provide unlimited exercise options to users who want to do various high impact performance exercises. Each exerciser contains both large and small loops that are easy to grip. Use the small loops as an anchor or for finger exercises. Use the larger loops around the hands and feet to perform high impact upper and lower body exercises. Easily change resistance by moving 1 loop up or down the exerciser, or using a different resistance progressively exercise with 8 different color-coded resistance levels. The CanDo Multi-Grip Exerciser is made of an unscented cloth that can be washed and dried. It does not contain latex or a powder coating. This 5-piece set comes with 1 of each of the following: yellow (x-soft), red(soft), green(medium), blue(firm), and black(x-firm). Each exerciser measures six feet in length and has 9 large loops.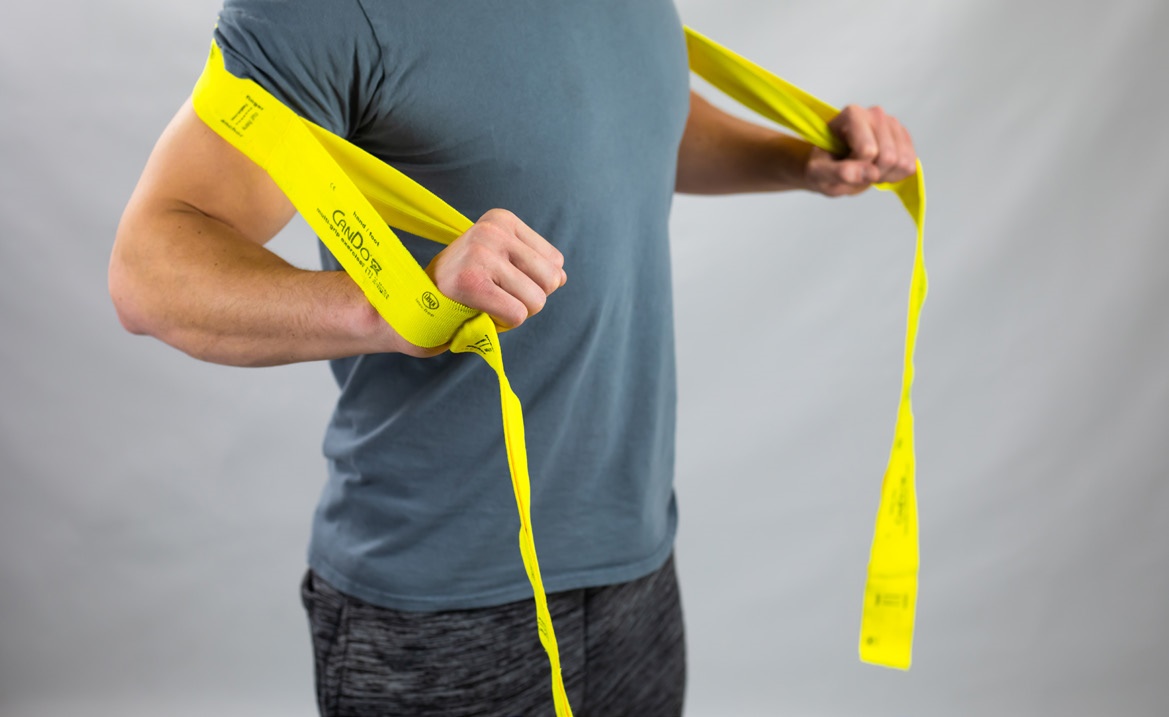 One exerciser does it all!
Use anywhere at anytime
Lightweight and durable
User-friendly
Does not break or snap
With one tool you can rehabilitate post injury, improve flexibility and increase strength
Hand and foot grips are built into the exerciser enabling an unlimited array of exercise options.
Change resistance by moving hand position 1 grip (loop) up or down the exerciser, or use a different resistance / color exerciser.
Available in 8 color-coded resistance levels, each exerciser contains large (6") and small (2") grips. Use large grips for upper, lower, and total body exercises. Small grips are ideal for finger exercises or to use as anchors.
Sold individually (6 foot exerciser with 9 grips) in retail box or in a continuous roll in a dispenser box (30 yard dispenser roll with 135 grips).


Uses for CanDo Multi-Grip

Flexibility and Mobility (Light resistance levels)
Use for early rehab, stretching and flexibility
Ideal for children and elderly for strength training without using heavy exercise equipment
Rehabilitation (Medium resistance levels)

Use for rehab, Pilates, Yoga, and stretching
Build strength and range-of-motion while retaining movement patterns
Strength and Performance (Heavy resistance levels)
Use for strength and resistance training, as well as stretching
Athletes of any fitness level can build muscles, improve performance and take strength training on-the-go
Designed with safety and comfort in mind
Synthetic polyisoprene elastic within each exerciser is latex-free and will not "snap" or tear as traditional exercise bands do. The exerciser's knitted polyester / cotton blend is soft to the touch and won't chafe skin or get caught on hair or clothing.

The CanDo Multi-Grip Exerciser allows for unlimited exercise options for upper and lower body exercises.

Easy-to-use grips allow for unlimited exercise options
Each exerciser contains both large and small grips. Use small grips as anchors or for finger exercises
Wrap around hands and feet to perform high-impact upper and lower body exercises

Cloth exerciser contains no latex, no scent, and no powder coating

Can be washed and dried
Easily change resistance by moving 1 grip (loop) up or down the exerciser, or using a different resistance
Progressively exercise with 8 different color-coded resistance levels available in the Preferred Colors® sequence
Available in 9-grip (6 ft. exercisers) and 135-grip,15 - 6 ft. exercisers (30 yd. dispenser rolls)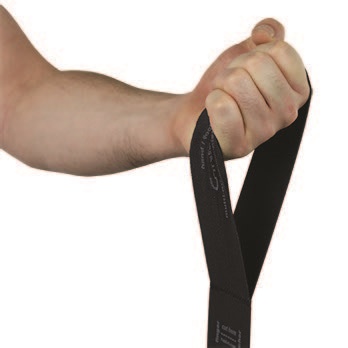 Active Closed Grip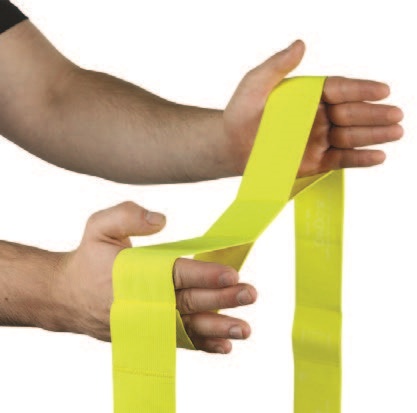 Passive Open Grip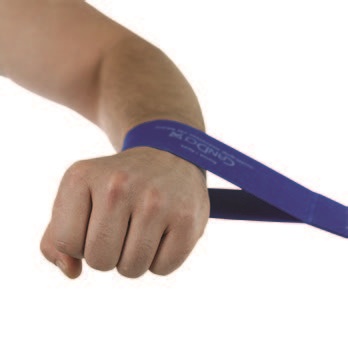 No Grip Required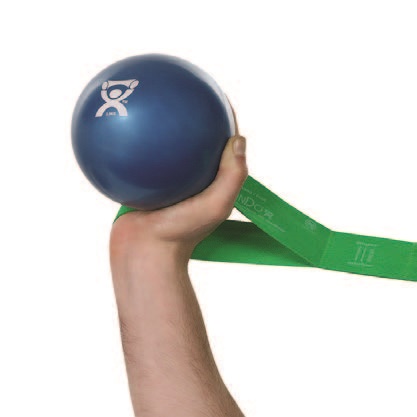 Add Resistance to Specific Activity
9-Grip (6 foot) Exerciser





Specifications
Color(s)
Multicolors
Product Dimensions (cm)
26 x 5 x 5
Product Weight (kg)
2.26
Shipping Details
Availabillity
In Stock
Delivery Time
7 - 10 Working Days
Shipping Dimension (cm)
26 x 5 x 5
Shipping Weight (kg)
2.28