Keeogo Walking Assistance Device and Exoskeleton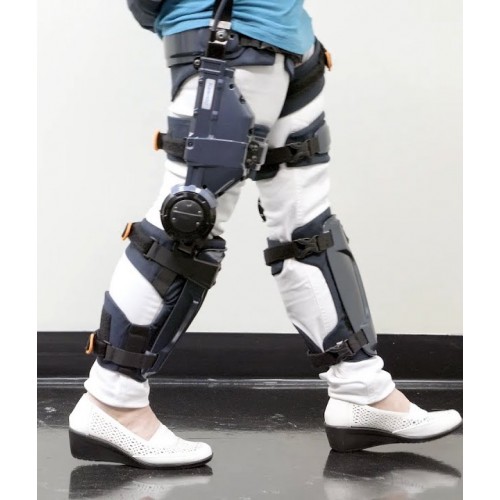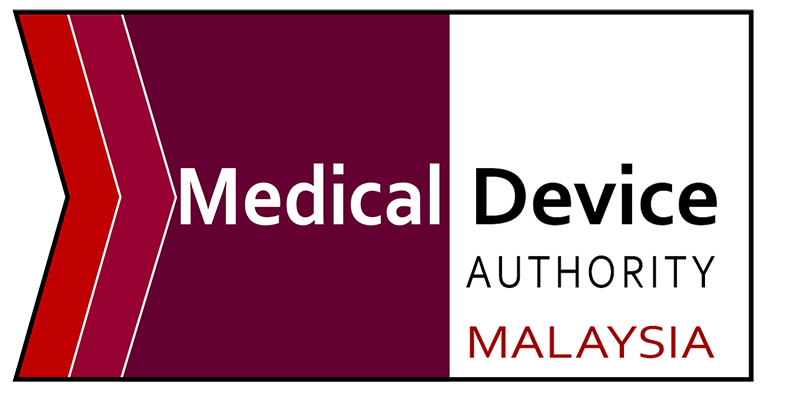 *Keeogo is an MDA registered device (GA10717320-44409)








WHAT IS KEEOGO?
More Than Walking
Keeogo is built with B-TEMIA's Dermoskeleton technology. It is designed to help those with mobility challenges by enabling independence through support during daily activities.
Keeogo allows you to move freely, and will help you:
Walk farther, for longer
Go up and down stairs
Sit down and stand up
Squat and kneel
Stand with more ease for longer
Keeogo Waits for Your Lead
Keeogo monitors your lower body position, interprets your intended movement, and then the motors by your knee help you along your way! Keeogo does not initiate any movement, you are in control. Keeogo waits for you to take the lead, then it activates.
Keeogo Benefits
Stay engaged with family and friends and keep up with the activities and pace of life.
Be independent, safe, stable & free
Get relief from knee pain
Stay active, working
Offset the need for a wheelchair
Keeogo is intended for medical applications such as rehabilitative training and personal assistance.
To use the Keeogo independently in the community, you should have some ability to walk and maintain your own balance. Keeogo can be used in day to day life or in a rehabilitation program at a Keeogo certified clinic.
Learn about those with the following conditions that are currently using Keeogo:
Stroke
Incomplete spinal cord injury (SCI)
Knee/hip osteoarthritis
Multiple sclerosis
Parkinson's disease
Inclusion Body Myositis
Knee injuries
Benefits of Keeogo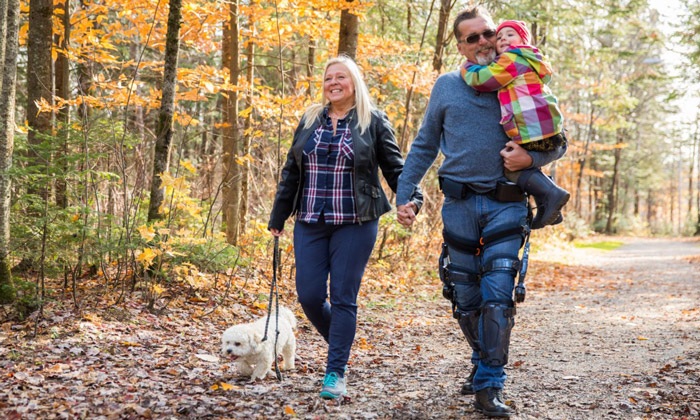 Freedom and independence
Following a clinical evaluation, Keeogo can be used to support activities in your daily life.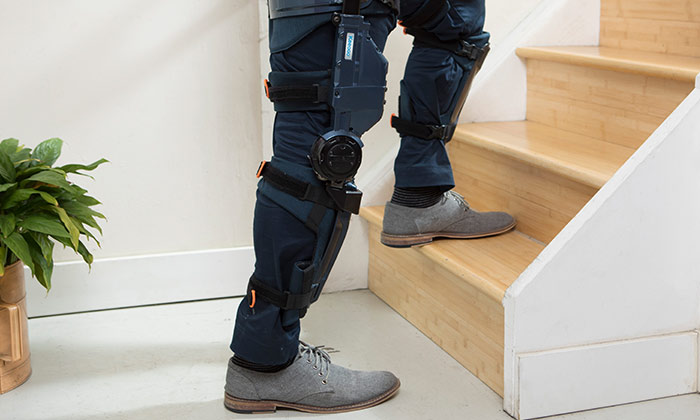 Simple to use
Keeogo is a smart powered orthosis that is simple to use, it allows you to move freely.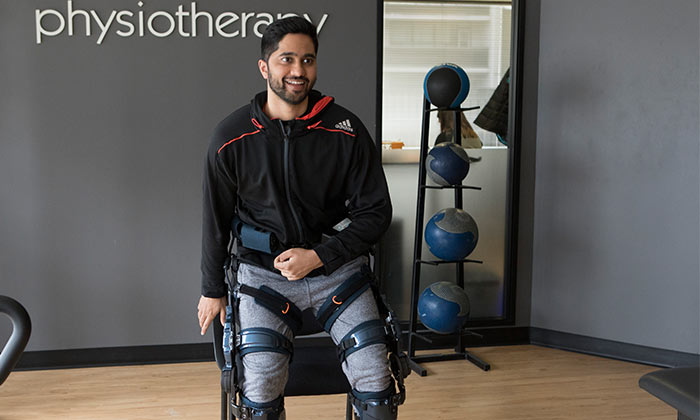 Motorized support
Motors by your knee support you in finishing the movements you start.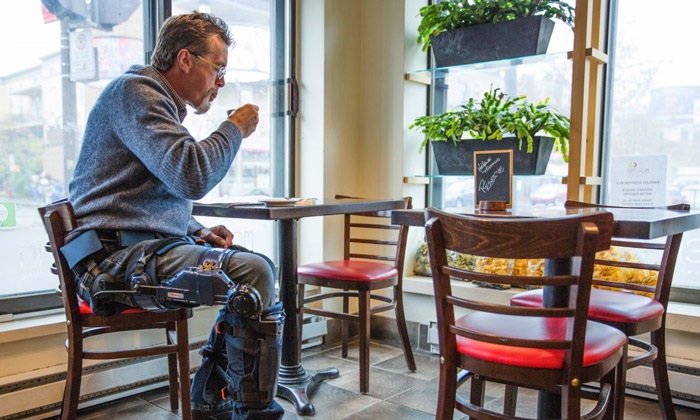 Keeogo for Personal Use at Home
For people living with mobility issues due to knee or leg problems, or neurological conditions
Stay engaged with family and friends and keep up with the activities and pace of life.


Knee and hip arthritis
Knee osteoarthritis, wearing out of the joint and degeneration of the cartilage, leads to stiffness, inflammation, and pain. Use of walking aids such as cane, walker, and even wheelchair helps to take weight off the joint.
Advantages of Keeogo :

Offset weight from the knee
Stabilize the knee
Relieve pain
Motors at the knee assist to mobilize and support healthier stable steps
Multiple sclerosis
Multiple Sclerosis, the degeneration of components of nerves in the central nervous system, leads to a reduction in the capacity of the brain to transmit signals to move the body. This degeneration translates into weakness, fatigue and issues with walking.
Advantages of Keeogo :

Support at the knee to stand strong
Stay active for longer
Improve your walking pattern
Parkinson's disease
Parkinson's, a degeneration of an area of the brain needed for movement, leads to reduced mobility, smaller steps, uncontrolled movement, and rigidity.
Advantages of Keeogo :

Assistance enhances movements and serves as a mobility and exercise tool
Use Keeogo to create even, bigger, smoother movement patterns
Stroke
A block or bleed in a blood vessel in the brain damages cells and leads to changes in mobility, independence, and mood. The brain remains plastic and positive changes and ensue through rehabilitation.
Advantages of Keeogo :

To walk sooner after injury
Support and aids in accessing more exercises and increasing repetitions of movements
Have a healthier walking pattern for many hours of the day


Spinal cord injury (SCI)
Injury to the spinal cord causes issues in movement, sensation, coordination. In an incomplete injury it is common to have one side more affected than the other.
Advantages of Keeogo :

Spend more time upright
Reduce the need for other mobility aids
Support at the knee to walk more
Custom settings on each leg to improve walking pattern


Myositis
A degenerative condition of the muscle where mobility, balance, and endurance all decrease over time. Many with myositis use personal assistive devices for balance, mobility and accessibility. One can likely fight the time course of deterioration with exercise.
Advantages of Keeogo :

Strength at the knee to balance and climb stairs
Reduced muscular strain during more intense activity
Support for exercise or activities of daily living
Orthopedic case
Damage to the knee, whether it be from wear and tear, injury to bone, cartilage or ligaments can be accompanied by joint instability, inflammation, structural damange, and pain that all limit mobility.
Advantages of Keeogo :

Brace and offset pressure from the knee
Mobilize the knee
Bear weight on the effected limb
Walk sooner after a surgery
Support for chronic injury


Keeogo for Clinical Practice and Rehab
Improve the clinical outcome of your treatment plan; get people moving more, better, and sooner.
Adult gait trainer to support your patient's walking rehabilitation
Keeogo, a smart powered orthosis for rehabilitation
Keeogo is intended for medical applications such as rehabilitative training and personal assistance
Providing strength and support to facilitate exercise
Enabling even steps to enhance gait training
Stabilize, mobilize and relieve pain at the knee
Training with Keeogo can benefit those with conditions that limit mobility such as:
Stroke
Traumatic Brain Injury
Spinal Cord Injury
Knee Osteoarthritis
Multiple Sclerosis
Parkinson's disease
Musculoskeletal Injuries
Myositis
Muscular Dystrophy
Clinical studies
Keeogo is currently being applied worldwide for investigational use.
Keeogo Clinical Benefits
B-temia is licensed by Health Canada to manufacture and distribute Keeogo.
Clinical study has supported the benefits of using Keeogo.

We continue to support clinical study of Keeogo's benefits in specific health conditions to better understand the scope and extent of derived benefits.

The intended functional and clinical benefits for individuals with mobility impairments wearing Keeogo on a regular basis include, but are not limited to, the following:

Improved knee stability
Reduced knee pain
Enhanced speed, and quality of movement (symmetry)
Improved balance and coordination
Clinical partners
Keeogo in your clinic means:
Training, field support
Cutting edge treatment
Benefits from our marketing initiatives
Evaluate and refer candidates
Published scientific papers:
Evaluation of the Keeogo™ Dermoskeleton

Effects of an over-ground exoskeleton on external knee moments during stance phase of gait in healthy adults
Evaluation of the Keeogo exoskeleton for assisting ambulatory activities in people with multiple sclerosis: an open-label, randomized, cross-over trial
Testimonial Videos:


Rehabilitation After Stroke with Keeogo
Being Independent with Keeogo
Overcoming Pain Caused by Osteoarthritis with Keeogo


Regaining the Power to Walk with Parkinsons using Keeogo


Staying Independent with Multiple Sclerosis using Keeogo


Slow Down the effects of Inclusion Body Myositis with Keeogo