SMART Quad Walking Stick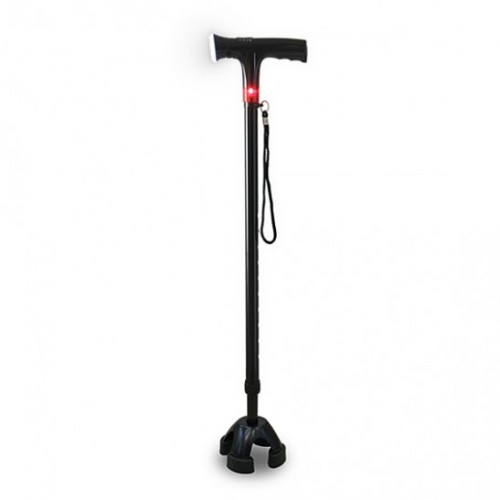 Comes in 2 models: With or without MP3
Comes with M Quad or S Quad base. Suitable for user who needs to exert body
weight directly on to the stick.
SMART Features:
Lightweight Aluminium frame

10 level of height adjustment from 69cm to 92cm

LED head lights in 4 angles to illuminate pathway and night vision

Night flashing light to stay visible

Alarm on demand

Sturdy self supporting base

USB charge, no battery required

With MP3 function:
Music used as sensory and intellectual stimulation to improve quality of life.
Auto fall alarm to attract attention to get help in case of emergency

SD card

Radio function

All set comes with charging cable and 1 year warranty for factory defects.
Brand: Lifeline
Product Code:

SMART Quad

Availability:

In Stock
Tags: crutches, walkers, lifeline