Prop-it Speech Therapist's Tool Kit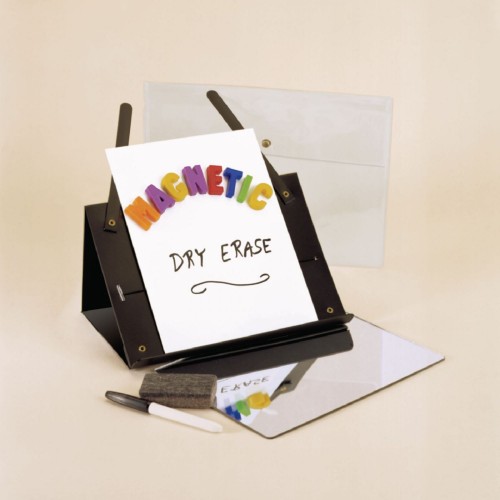 The Prop-it Speech Therapist's Tool Kit comes in a travel-size pack and includes everything needed for speech therapy. Besides the many accessories, there is a non-breakable mirror with a magnet back to attach to a steel surface. The magnet board also has a dry-erase writing surface. All of this, and the other accessories, can be carried in the clear, durable, vinyl, travel bag.
Contains a collapsible stand that supports mirror, magnet board, assessment manuals, large, papers, a black dry erase marker, felt eraser, dry erase board, and travel bag
Mirror measures: 7 3/4" x 10-3/4"
Travel Pack measures: 9 1/2" x 12" x 1"
Specifications
Product Dimensions (cm)
27.3 x 27.3 x 17.1
Product Weight (kg)
0.6
Shipping Details
Availabillity
In Stock
Delivery Time
10 - 15 Working Days
Shipping Dimension (cm)
27.3 x 27.3 x 17.1
Shipping Weight (kg)
0.8