Dr Wolff Prevention Park Strength Circuit Training System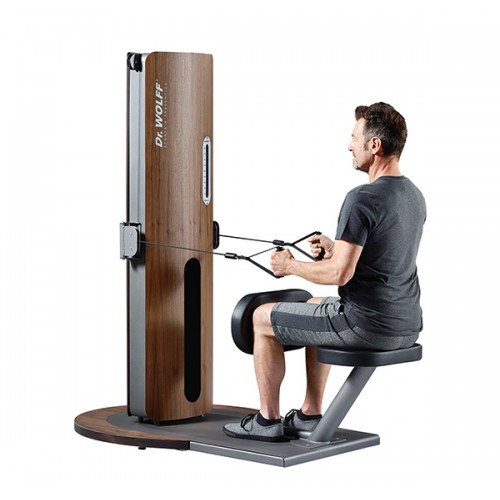 Intelligent muscle training
in high-end design
Welcome to an exciting training landscape: Dr. WOLFF presents the strength-circle Prevention-Park in an aesthetic, high-class design. This circle convinces through classic wooden- and metal elements as well as simple and sophisticated solutions.
The "easy-start" position – Start training instantly
Steadily ageing and at the same time more demanding members request aesthetic, simple-to-use and adequate equipment.
Ergonomic start positions without complicated adjustments are naturally provided.
Cable control – the basis for functional movement training
Movement patterns that are based on the cable control allow for variants of exercises according to the required levels of difficulty. Structured exercise schedules serve as an orientation for the trainee and facilitate increasing levels of load and coordination.
Innovation meets design – function
and puristic use of forms
Classy walnut wood and a comfortable haptic provide a yet unknown character to the training area. The harmonious interplay with surface finished elements of stainless steel creates an
expressive, highly functional training medium.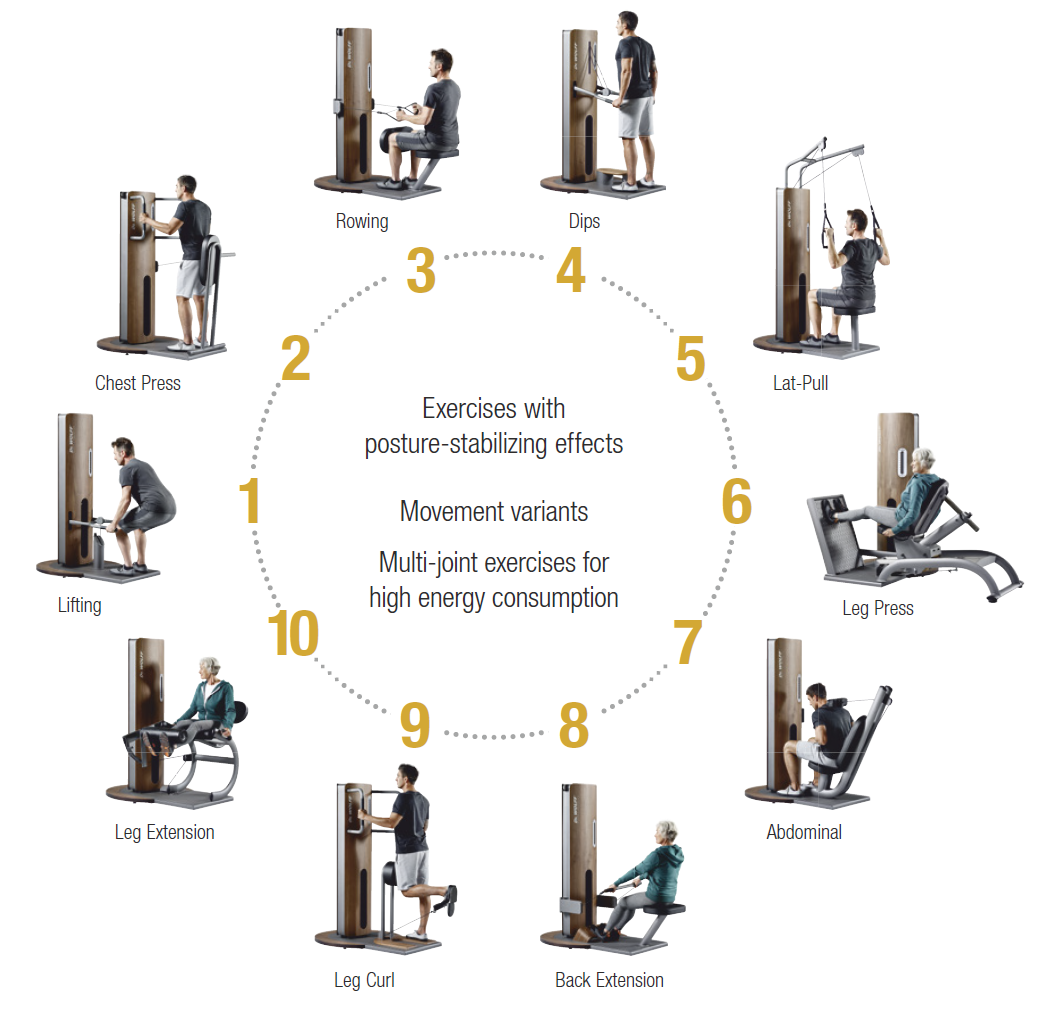 Training of
everyday-movements
So called ADL exercises (Activities of Daily Living) respond to the demands of everyday-life. Selected, multi-joint and functional movement sequences provide a time-efficient health training and a sustainable training success.
Movement training with Smartsensor™ Technology
Fast movement learning via biofeedback-training with the new Smartsensor™ Technology. The trainer specifies the movement range once and the trainee exercises precise and intuitively at an adequate "slow-motion" pace.
Made in Germany
Certification: DIN EN ISO 20957 T 1