Proxomed Proxotrain Software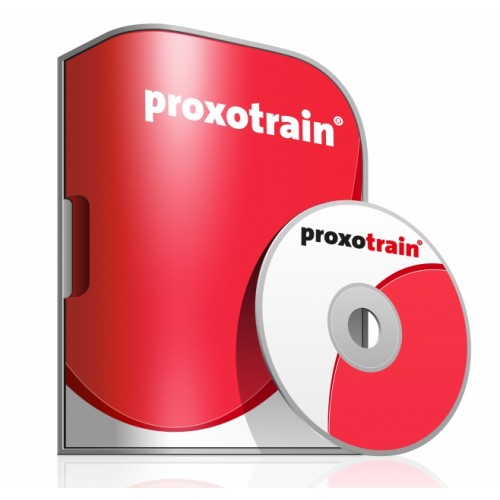 Proxotrain Software for Optimized Strength and Endurance Training
proxotrain supports you in planning, implementing and documenting strength and endurance training with the compass and kardiomed device series.


Easy and self-explanatory
For smooth work in physiotherapy facilities: with proxotrain, you can optimise planning, implementation, management, assessment and documentation of training and perform isometric and dynamic tests. The software allows work with the chip card; it is self-explanatory and therefore easy to operate.


Accessories
In conjunction with the optionally available workoutpoint, free exercises can also be planned, performed, managed and documented and saved on the chip card.






Assessment/documentation of the test results
Assessment single test

Test-retest comparison Progress display Right-left comparison (depending on the device)

Print-out of the test results
Assessment/documentation of the training results
Single display

Progress display

Right-left comparison (depending on the device)

Print-out of the training results

Use of training plans
Use of pre-set plant training plan templates

Individualisation of plant training plans

Creation of facility-specific training plan templates

Individualisation of facility-specific training plans

Definition of the validity of a training plan according to the date or number of training units

Opportunity to print out a training plan depending on the available devices and options

Note about expiring training plans by means of resubmission

Brand: Proxomed
Product Code:

PX-10184120

Availability:

In Stock
Product Of Europe
Engineered and Designed in the European Union
Certified Medical Device
Ministry of Health Certified Device
Tags: physiotherapy, rehabilitation, proxomed